About us
x     Princess Jewelers , a family-based jewelry -store, that was established in 2001 in the small town of Derry, NH. Here at Princess Jewelers, we redefine the level of customer service to provide you with the best possible experience! We are here to serve all your jewelry needs, whether it be a simple watch pin or battery, or the engagement ring you propose to your future partner with!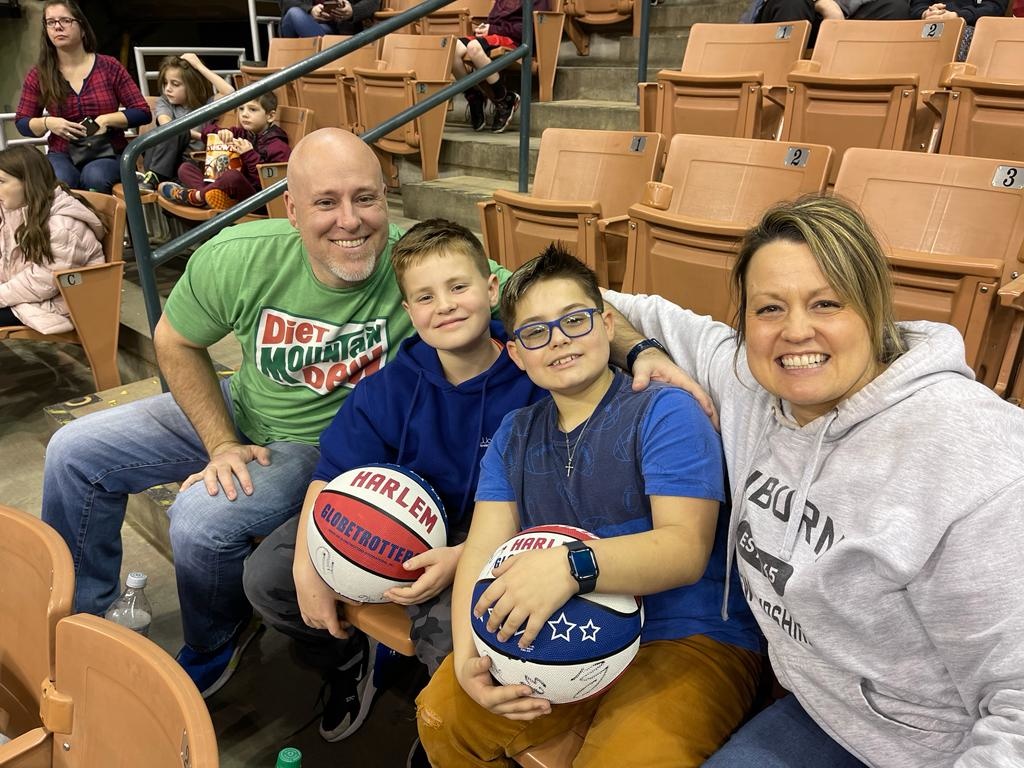 Andrew Dumont
Andrew is an incredible man, Father and leader. He has two young boys, Austin and Ace, and a beautiful wife Ashley! Family is THE single most important thing to him. He has a kind heart and a sharp mind, making your visits to Princess an enjoyable and VERY unexpected one! Andrew can and does make everyone feel like they're family.  Andrew went to school for business administration and has used those skills to build this business unlike any other Jewelry store. Because of Andrew, you will not only receive amazing jewelry, but a full heart when you leave. Finding ways to improve upon anything is Andrews addiction. There isn't a problem he cant find a solution for!
Ashley Dumont
Ashley is by far the most outgoing and bubbly person you will ever cross paths with! Her laugh and soul are infectious to say the least! She is the most kid hearted and creative mom. Her super power is being able to go from a diamond diva to catching frogs in the mud with her boys, Austin and Ace!  She is currently putting her motherly skills to the test working in the nursing field to pass on more of the love she has to those who are in need. There isn't a person around who hasn't been encapsulated by Ashleys huge personality!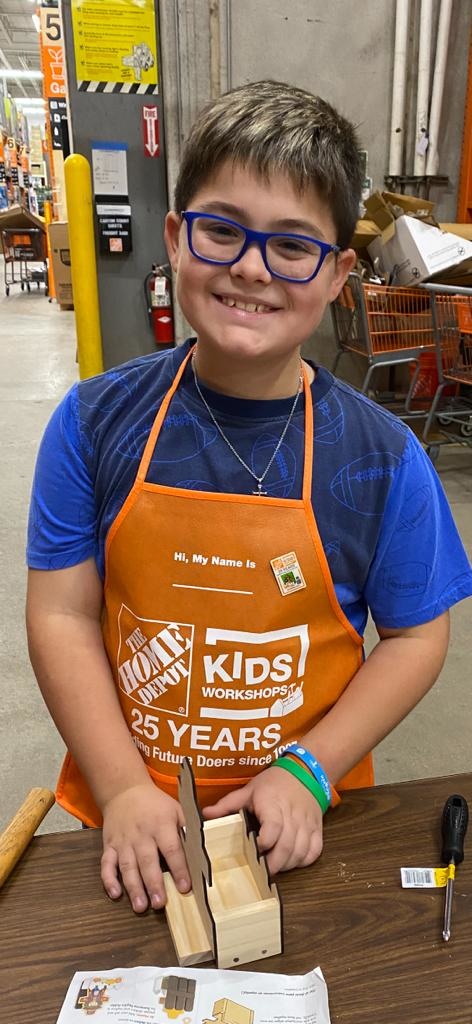 Austin
Dumont
Austin is the oldest of Andrew and Ashleys two boys and he is such a sweetheart! He loves riding his bike with his brother and reading books! His favorite color is orange. Austin is in Fifth grade and his favorite animal is an Axolotl.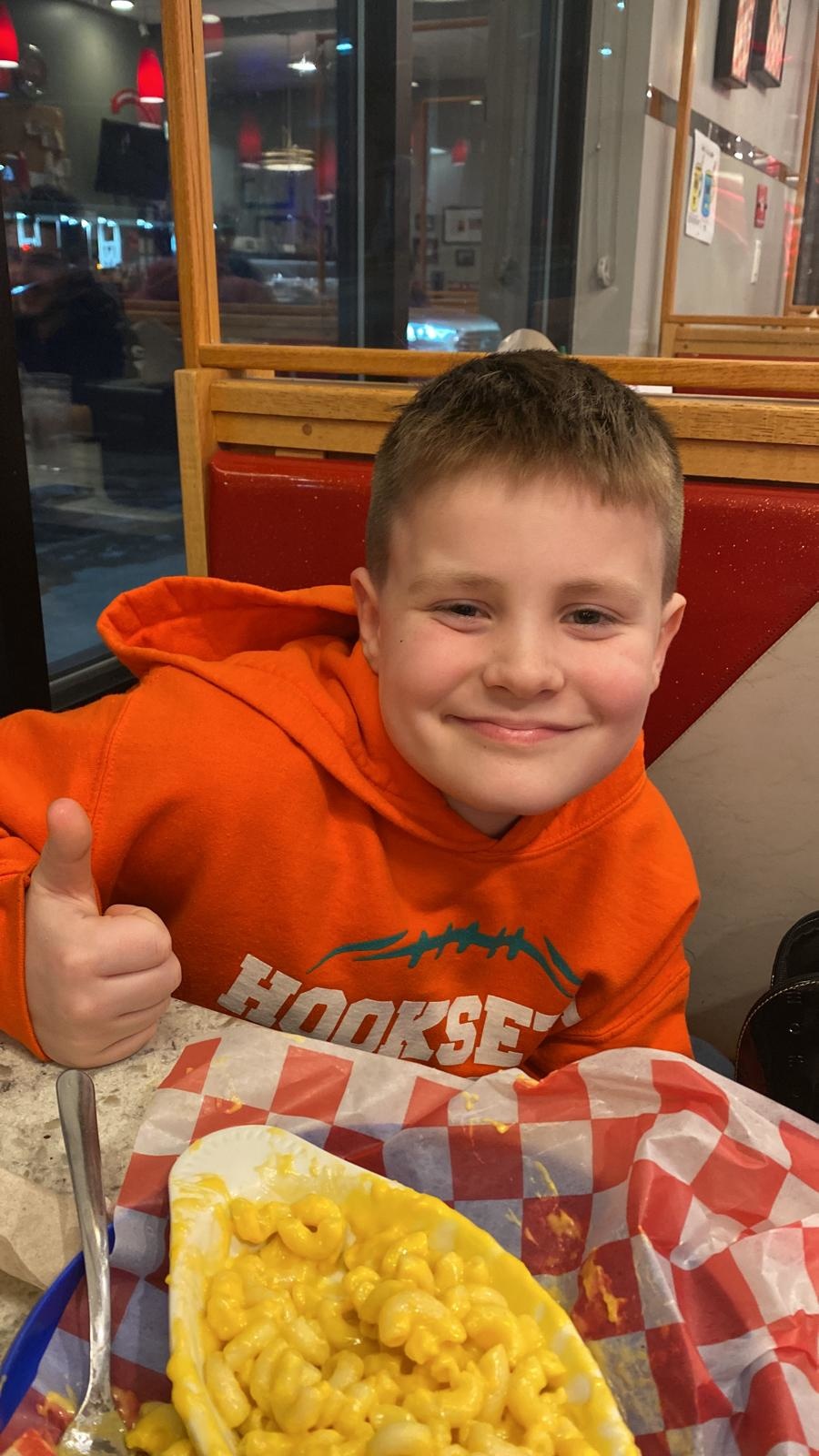 Ace
Dumont
Ace is the younger of the two, and he is a wild man! He has never ending energy, which explains his favorite color green! He loves swimming all summer long, and holding babies! Ace is in Third grade, and loves to stand up to bullies! 

Skye
Leonardi
Manager / CAD Designer
Skye is Andrews right hand lady and has been in customer service for 16 years. She takes care of the daily duties around the store as well as CAD design for all of your custom needs! She has a really great ear for picking up of the subtle elements to make your perfect piece exactly what you had in your mind! She is full of creativity! When She isn't at the store designing jewelry, She is at home taking her little girl on as many adventures as she can fit into one day! There isn't much Skye wouldn't do for the people she loves.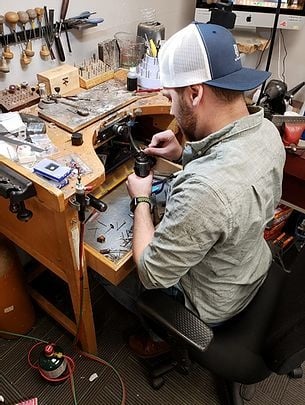 Tyler
Wilson
Bench Jeweler
Tyler is our Master Bench Jeweler who has been working with Jewelry for over a decade! He went to school at Mass Art where he received his BFA in Jewelry metal smithing! His favorite part about being at the bench is problem solving. When Tyler pulls himself away from the bench you can find him doing anything and everything out side! He enjoys hiking with his dog Rose and his wife.  Tyler is a wealth of knowledge and is your go to for random information.  He is always willing to teach!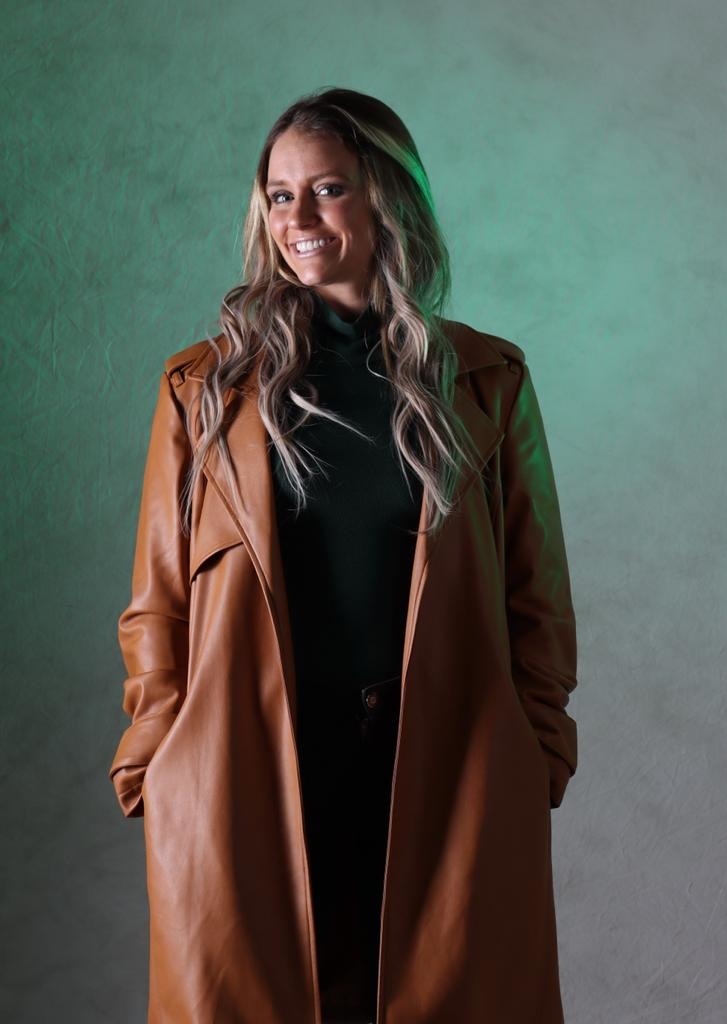 Bailey 
Dodge
Customer Service Specialist 
Bailey is our Customer Service Specialist and has been with us for 3 years now! Bailey is always willing to go the extra mile and does it with a giant gleaming smile! Her favorite part of the Jewelry Industry is finding a diamond with unexpected fluorescence! (If you don't know what that is, she will be happy to tell you all about it!) Bailey is a fantastic part of the team and not only has amazing customer service skills, but she also has an eye for our social media pages as well! When Bailey isn't dreaming about diamonds, she enjoys taking pictures of Nature and any little creature or rainbow that crosses her path. She also loves Hockey and traveling, and she can make a mean martini!